Licensed Psychologist in Seattle, WA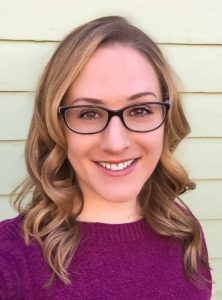 Hi, I'm Amanda. I'm glad you're here! Look around the site, and feel free to contact me if you're interested in working together.
I am currently offering remote sessions only. Clients may be located anywhere in Washington State.
I offer psychotherapy to help and support you with:
Depression
Anxiety
Life transitions
Stress
Grief
Relationship difficulties
Trauma
Academic and career questions
I specialize in helping adults in their 20s and 30s — a unique time of life that is often filled with transitions and uncertainty in relationships, education, and careers, and sometimes new changes in mental health such as a first experience with depression.
It's also a time when many of us are figuring out our personal identities, what we want to do with our lives, and how we want to be in relationships with others. Navigating these questions can be difficult and stressful. If you find that you are really struggling or hurting — maybe for the first time in your life, or maybe you've felt this way for a long time — you are not alone and help is available.
Using a combination of cognitive-behavioral therapy (CBT) and mindfulness-based techniques, I will walk with you across the uneven terrain of adulthood. Life is difficult and painful at times, but you don't have to bear its burdens all by yourself. Together, we will hold your pain, gently explore and move through it, develop skills to help relieve your suffering, and help you make positive and manageable changes in your life.
I'd be honored to explore with you whether we might work well together. I offer a free phone consultation so you can get a sense of what it might be like to work with me.